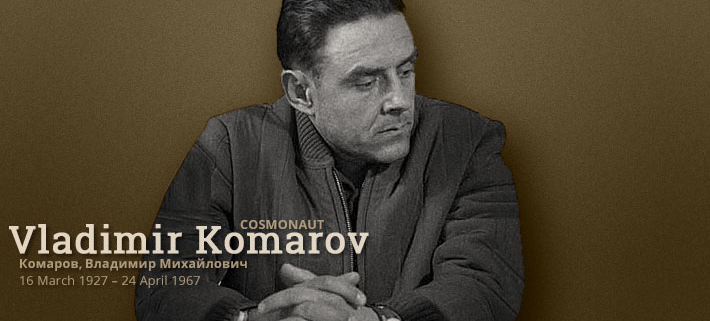 (Born March 16, 1927, Moscow – April 24, 1967, Orenburg Oblast) was a Soviet cosmonaut. He was the first Soviet cosmonaut to travel into space more than once, and the first human to die during a space mission, on Soyuz 1. (Wikipedia)
1967 April 23 | 00:35 GMT | Soyuz 1 launch
Launch Site: Baikonur. Launch Complex: Baikonur LC1. LV Family: R-7. Launch Vehicle: Soyuz 11A511. LV Configuration: Soyuz 11A511 U15000-04. Crew: Komarov. Backup Crew: Gagarin. Payload: Soyuz 7K-OK s/n 4. Mass: 6,450 kg (14,210 lb). Nation: USSR. Related Persons: Komarov; Gagarin. Agency: MOM. Program: Soyuz. Class: Manned. Type: Manned spacecraft. Flight: Soyuz 1; Soyuz 2A. Spacecraft: Soyuz 7K-OK. Duration: 1.12 days. Decay Date: 1967-04-24. USAF Sat Cat: 2759 . COSPAR: 1967-037A. Apogee: 223 km (138 mi). Perigee: 197 km (122 mi). Inclination: 50.8000 deg. Period: 88.70 min.
https://strela-watch.de/wp-content/uploads/2012/04/Vladimir_Mikhaylovich_Komarov_01.jpg
428
710
STRELA Watch
https://strela-watch.de/wp-content/uploads/2021/11/Strela_Logo.png
STRELA Watch
2013-04-24 14:13:41
2022-03-14 13:15:04
The Vladimir Komarov Strela